We ensure highly accurate and replicable results within excellent turn around time.
Our flexible rapid testing include drive-thru testing, corporate callout, and walk-ins. So whether you want to stay in your car, or be visited at your home or office, you can get tested today!
Helping you in paternity testing or queries at affordable prices. Our specialists are equipped to walk you through the journey at your own convenience. 
Diagnostic Laboratory Services
We leave no one behind, catering to a wide range of clientele. Be it private referals, public health centre referrals or even walk-ins.
Field Laboratory Services
Where ever you are, we've got you covered, through the use of point of care technologies.
We provide gynaecological and non-gynaecological histology and cytology services.
We collaborate with reputable and accredited service providers both locally and in South Africa to bring you only the best.
Specimen Collection and Transportation
We have tightly managed specimen identification protocols that ensure correct specimen identification.
Our transport is secure and temperature controlled.
We partner with various stakeholders to bring health and wellness programs to communities and corporate citizens.
We offer an extensive test panel.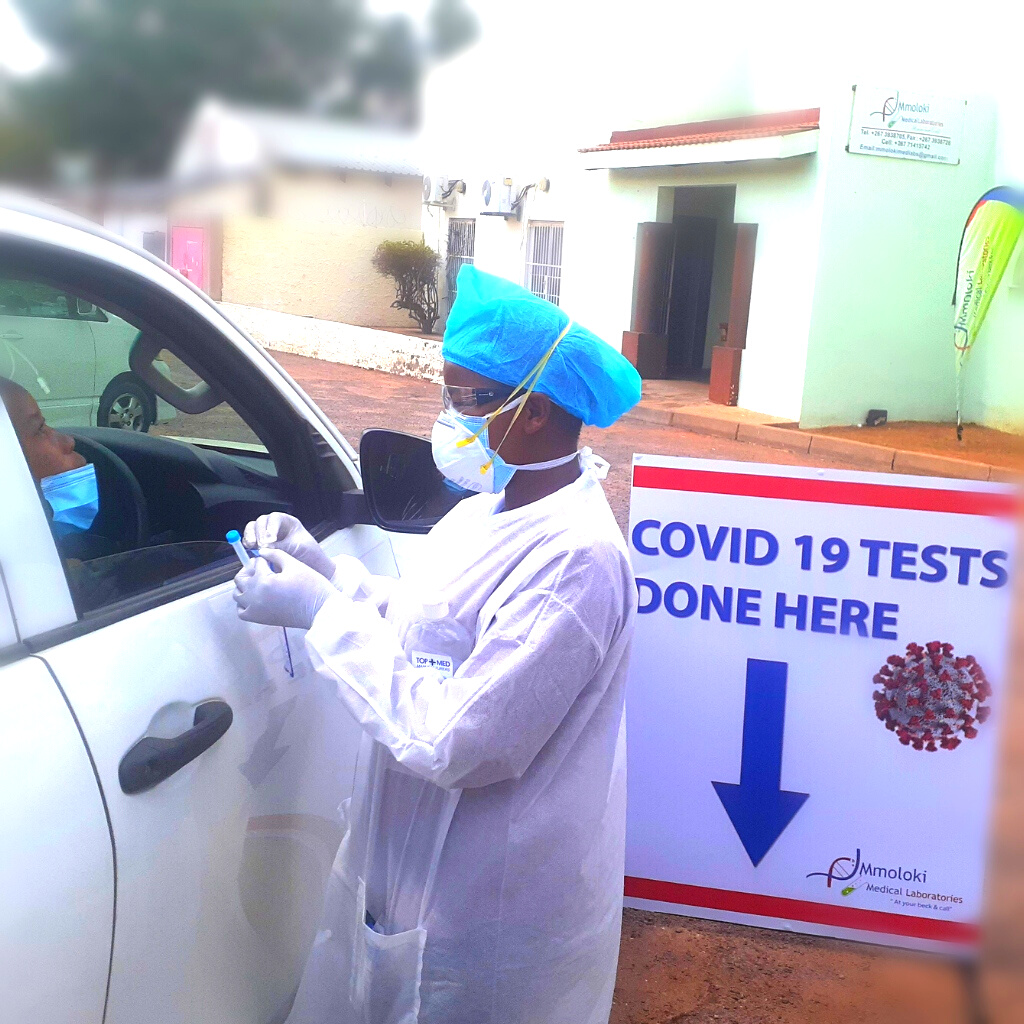 COVID-19
CD4 Count
HIV Viral Load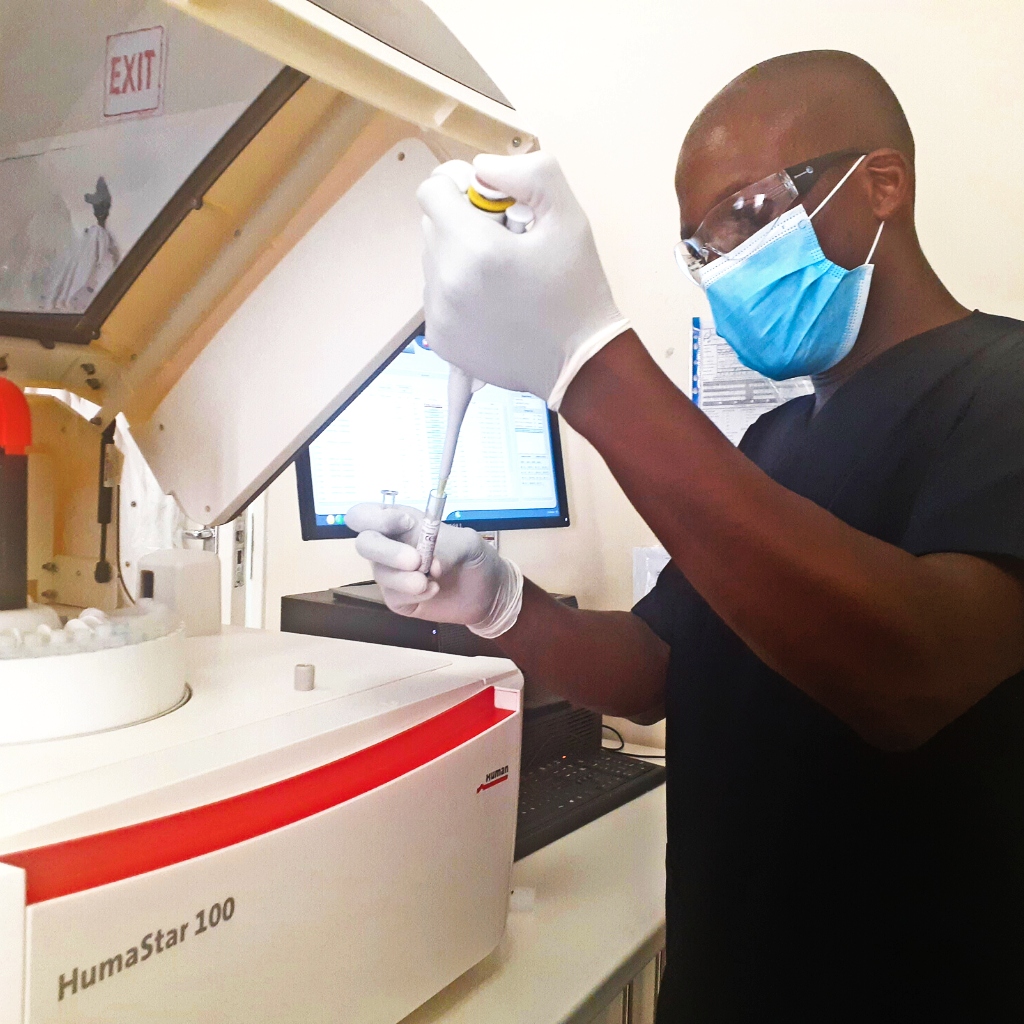 CRP
Quantitative B-HCS
H.Pylori
ASOT
Rheumatoid Factor
RPR/TPHA
HIV (Rapid & Elisa)
Herpes
Chlamydia
Gonorrhoea
IgE
Allergy Screen (Inhalants and Food)
Hepatitis Profile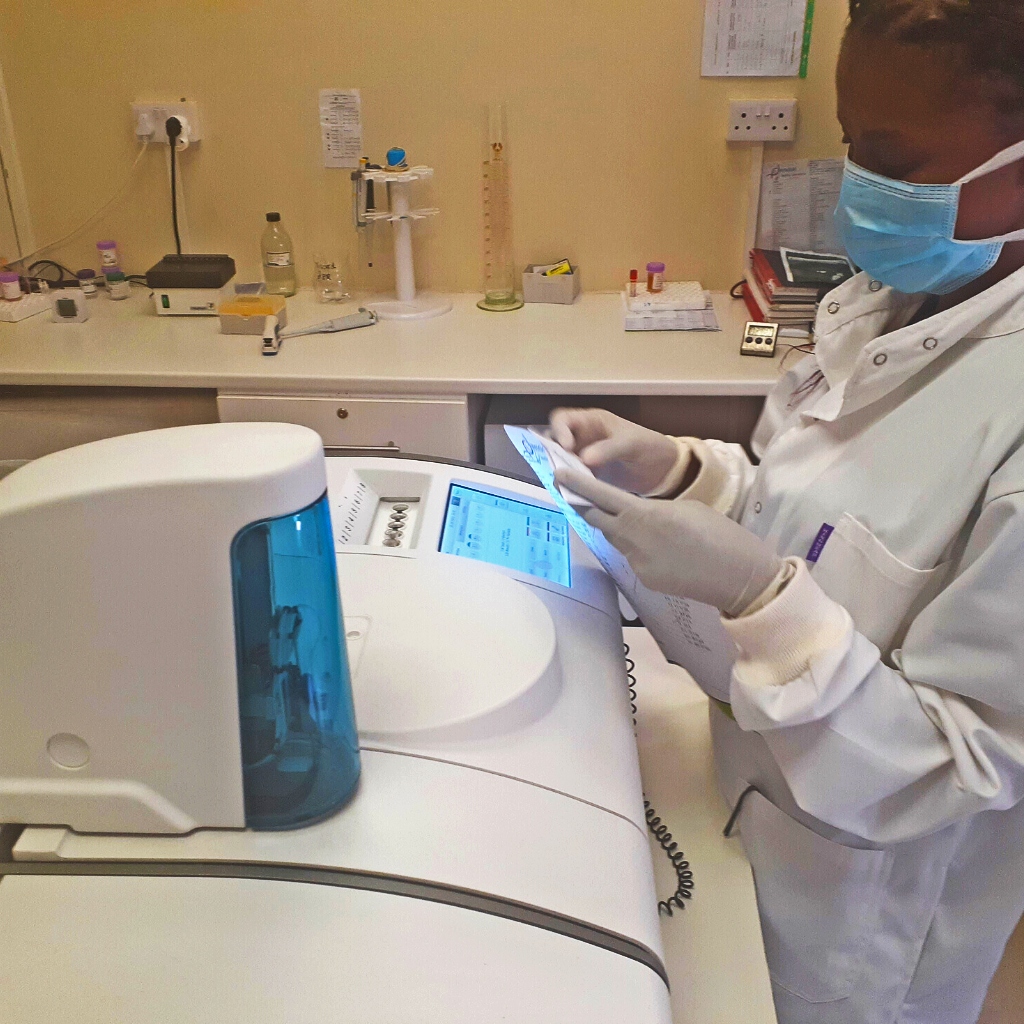 Electrolytes
Urea
Creatinine
Magnesium
Calcium
Phosphate
Uric Acid
Glucose (Fasting & Random)
Lipids
Liver Function
Cardiac Markers
HBA1C
LIPASE
GTT
AMYLASE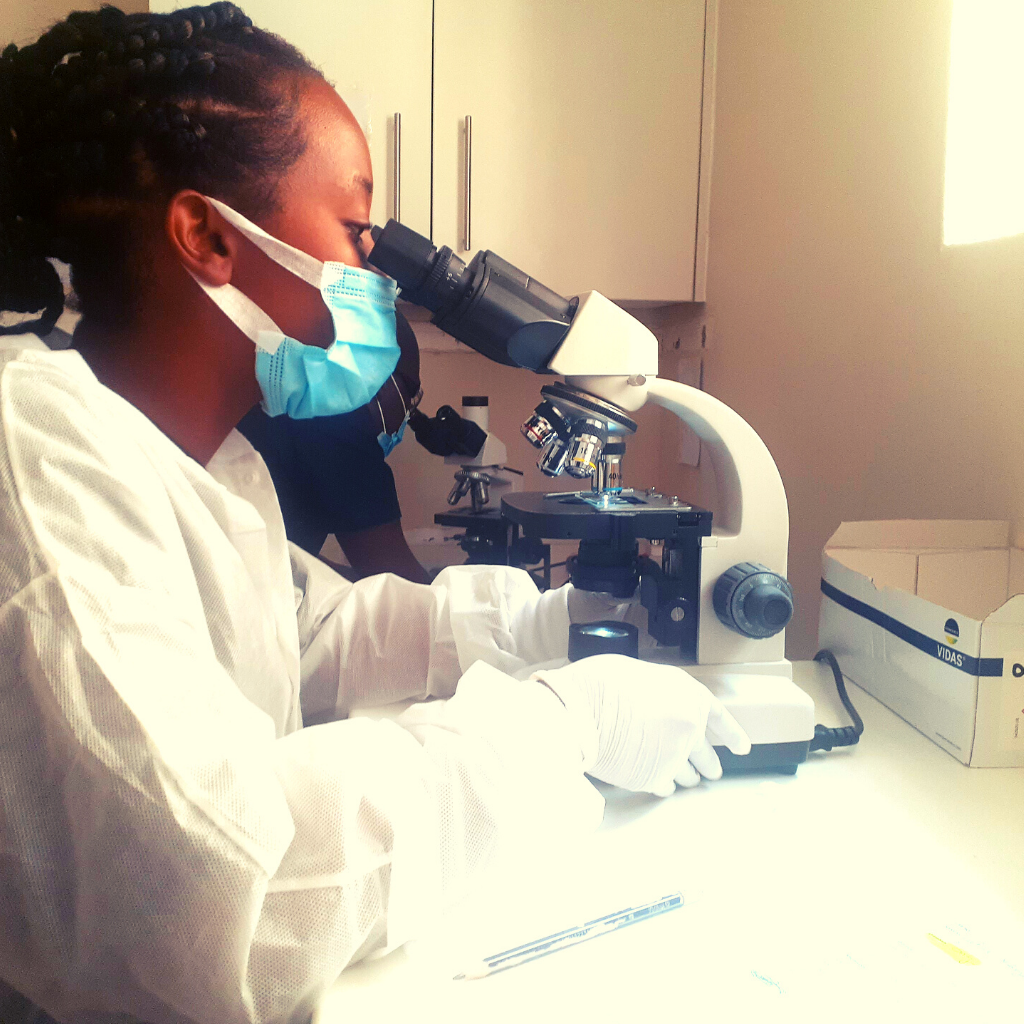 FBC
ESR
Blood Group & Rhesus
Malaria Screen
Iron Profile
Vit B12
Folate
PI/INR
PTT
Occult Blood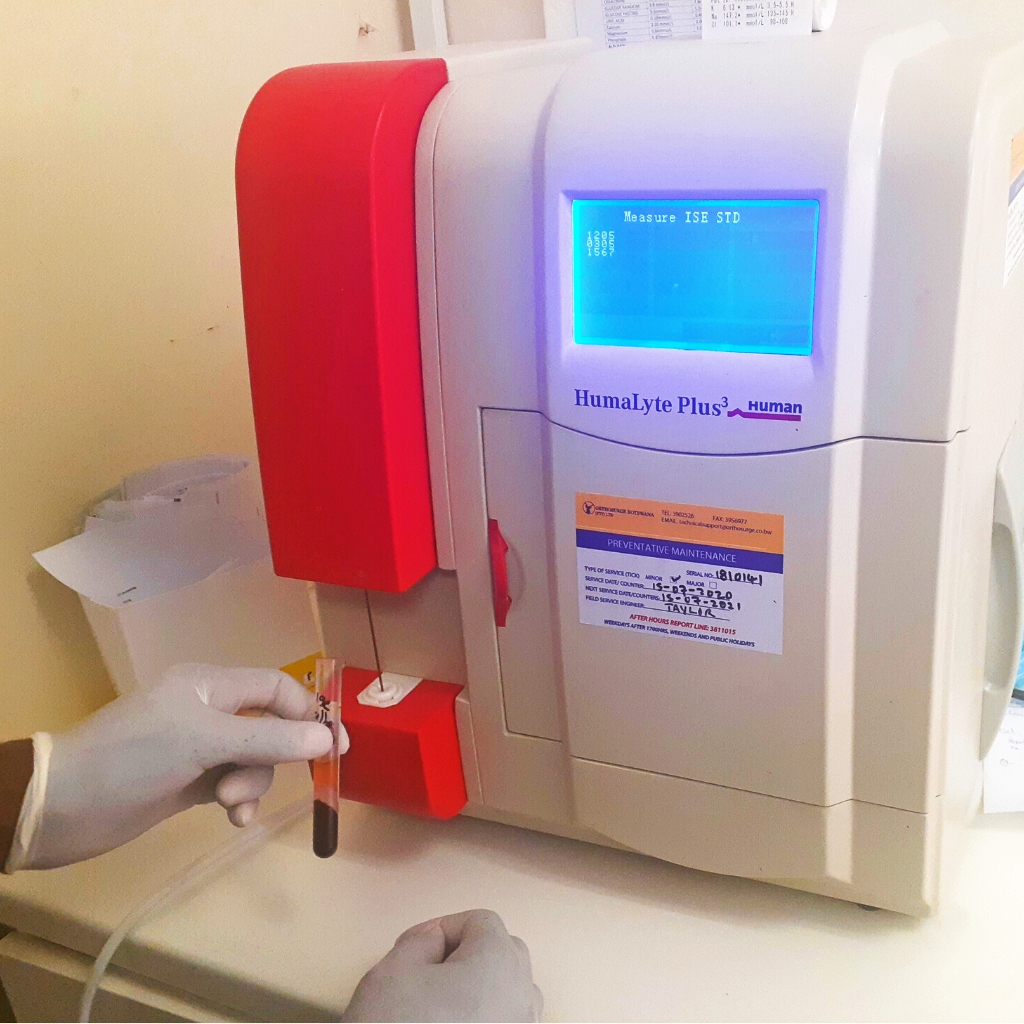 Routine Semen Analysis
TB Microbiology
Urine m|c|s
HVS m|c|s
Stool m|c|s
Pus m|c|s
Other Swab m|c|s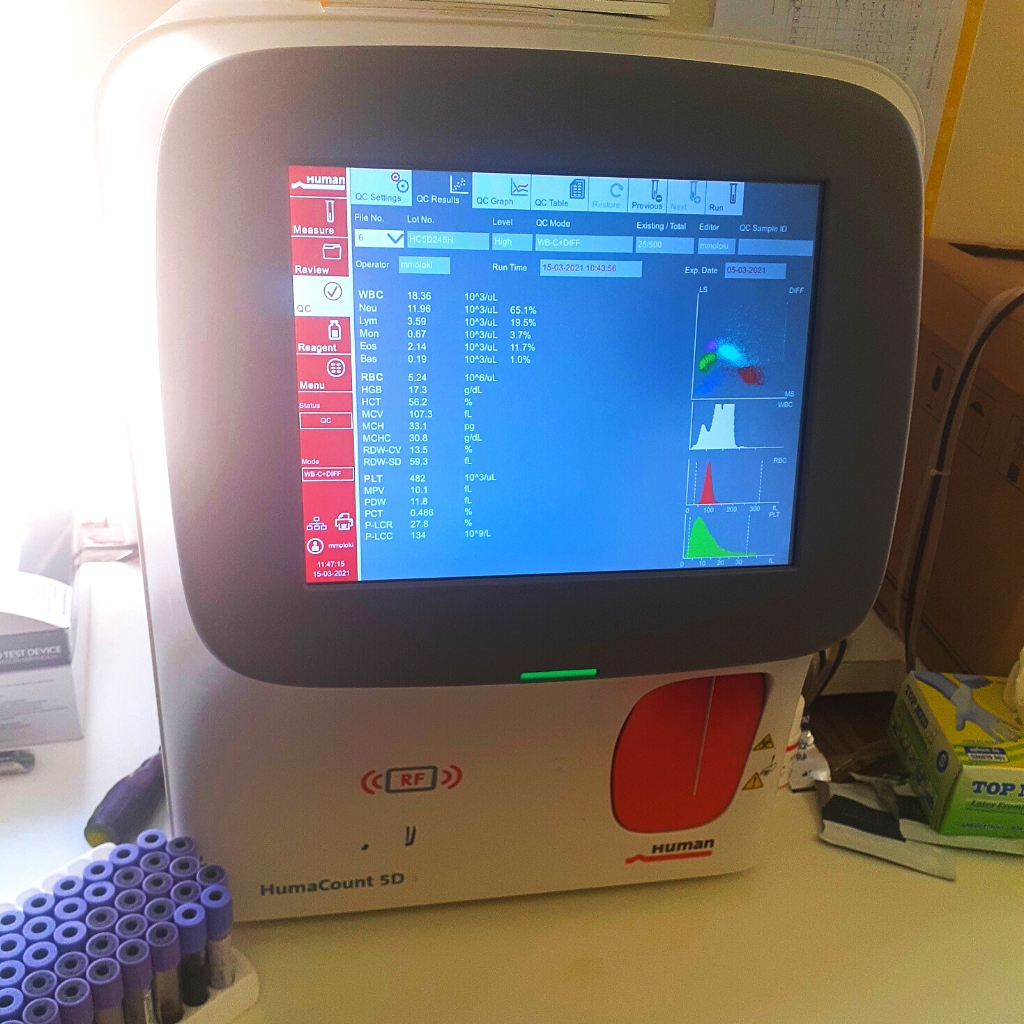 Thyroid Function Tests
TSH
FSH
LH
E2
Progesterone
Prolactin
Testosterone
Insulin
AMH
These values are an expression of our vision and intents...
Respect
Integrity
Compassion
We promise to adhere to stringent processes to ensure highly accurate and replicable results with excellent turnaround time.
Our Mission is to contribute to the health and wellbeing of our nation by providing the best pathology service to every client.
We will achieve this through the use of modern technologies and practices at minimal cost to the client.
Our Vision is to be industry leaders through...
Offering the widest range of services.
Offering unparalleled turnaround time for services offered.
Becoming the best employer in our sub-sector.
Having the fastest growing asset base.
Tel: +267 393 8705
Cel: +267 74 775 182
Fax: +267 393 8726
info@mmolokimedlabs.co.bw
Unit 7A – 4921
The Village Complex, Gaborone,
Botswana